Sciatica Nerve Pain Relief at Night
Do you have Sciatica nerve pain relief at night? Getting enough restful, restorative sleep is essential for a successful sciatica treatment approach. However, finding a comfortable posture and falling or staying asleep might be difficult if your discomfort is severe.

Although there is a wealth of material promoting different sleeping positions or products, most of it is based on anecdotal evidence. Here are some practical suggestions backed up by scientific evidence to help you find relief and recover control of your sleep routine.
Sciatica is a kind of nerve pain caused by a compressed, inflamed, or damaged sciatic nerve. The sciatic nerve originates in the pelvis and travels through the buttocks and down your leg to the knee. It links to other nerves that go down the leg and into the foot near the knee. Lower back discomfort is not the same as sciatica. Lower back pain is discomfort in a specific place of your back. If you have sciatica, though, you may notice:
There is a sharp, searing, or shooting pain from the lower back to the foot.

One or both legs or feet may have muscle weakness.

One or both legs are numb.

The feeling of pins and needles in the leg, foot, or toes.
Depending on which part of the nerve is damaged, the location of sciatica pain might vary. You may have tingling or discomfort along the front, back, or side of your leg. The discomfort might be continual or just when you sit or lay in particular situations.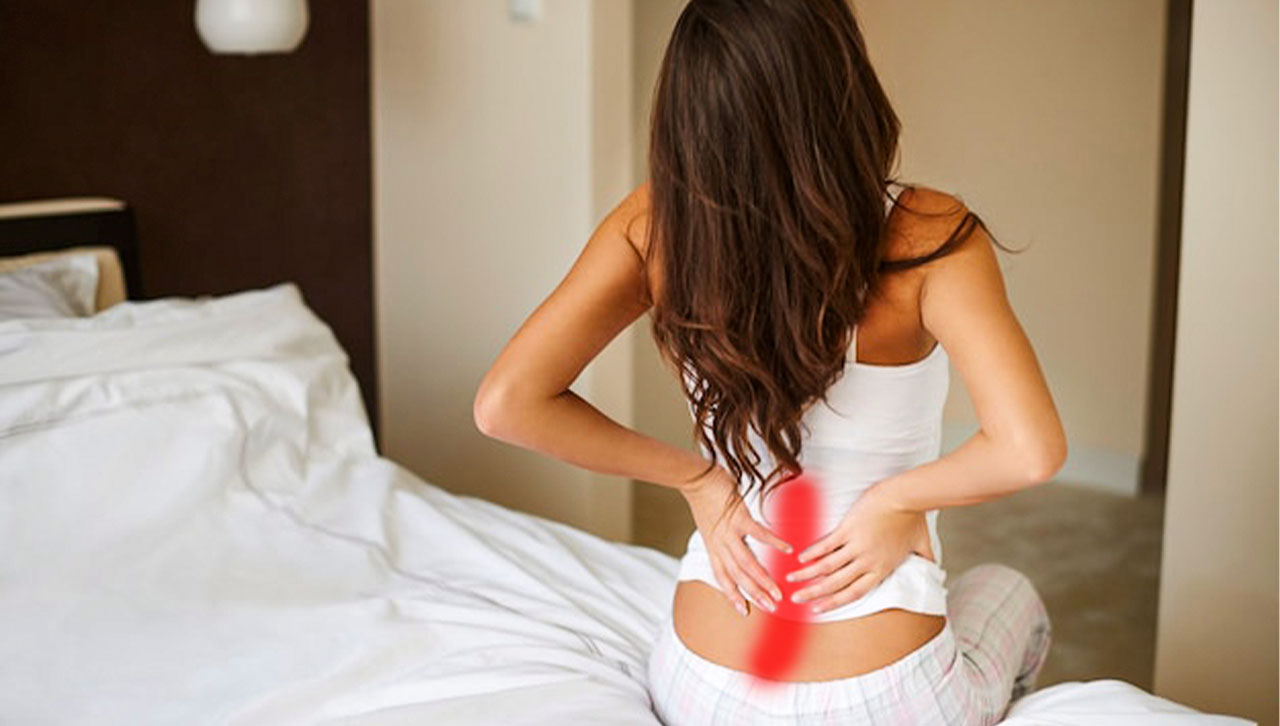 Tips For Sciatica Nerve Pain Relief  At Night
Sciatica may make it difficult to get comfortable and sleep. The symptoms don't go away when you go to bed. An aching foot or a burning calf might lead you to wake up in the middle of the night. Most individuals wonder how to sleep with back pain, especially lower back discomfort. Try these sleep hacks to help you fall asleep and wake up refreshed.
Sleep with Your Back to the Wall
With sciatica, there is no "proper" way to sleep. Some individuals get comfort by sleeping on their side, while others find it by sleeping on their back. Sleeping on your back with your knees lifted is a good idea. Switch to a side sleeping position if that doesn't work out.
You may have to transfer from one position to the other in the middle of the night. Offering support to your lower back is the key to finding comfort when resting on your back. And this is where a good mattress can help. If you don't have a supportive bed, place a small cushion or throw it under your tailbone to provide stability and support your back need for this posture to be comfortable.
Sleeping on Your Stomach is not a Good Idea
If you have sciatica, you should avoid it if at all possible. When you sleep on your stomach, your spine loses its natural curvature, and your neck is stressed since your head is inclined to one side. Even if this posture relieves sciatica, you should avoid it in the future to prevent back and neck issues.

Consider replacing your mattress with a medium-firm mattress if you can only sleep on your stomach. These beds will provide your body with the support it needs to remain afloat and adjust your spine.
Switch Up Your Neck Pillow
Many individuals sleep on soft pillows that don't give much support. Keeping your cervical spine straight in the evening is quite beneficial in reducing lower back discomfort.
Investing in a supportive, high-quality neck pillow may help you prevent neck and lower back problems and help you discover a more comfortable sleeping posture.
Select Your Favorite Side
Consider using a tennis ball instead of a pillow if a pillow isn't working. Choose a pair of pants/shorts with pockets the next time you put on your pajamas, and lay a tennis ball on the side you don't want to sleep on. Because of the tennis ball's pain, you're less inclined to move to the side.
Before Going to Bed, Do Some Stretches
Exercising before bed is not suggested since the adrenaline surge might cause you to become wide awake. On the other hand, simple stretches before bedtime may help you sleep better with sciatica discomfort. Many of these stretches may be performed in bed, so you won't have to get out of bed to accomplish them. The most significant stretches for sciatica are:
Knees to sternum

The tilt of the pelvis

Knees to shoulder on the other side

Figure extend
Invest in Personal Care Tools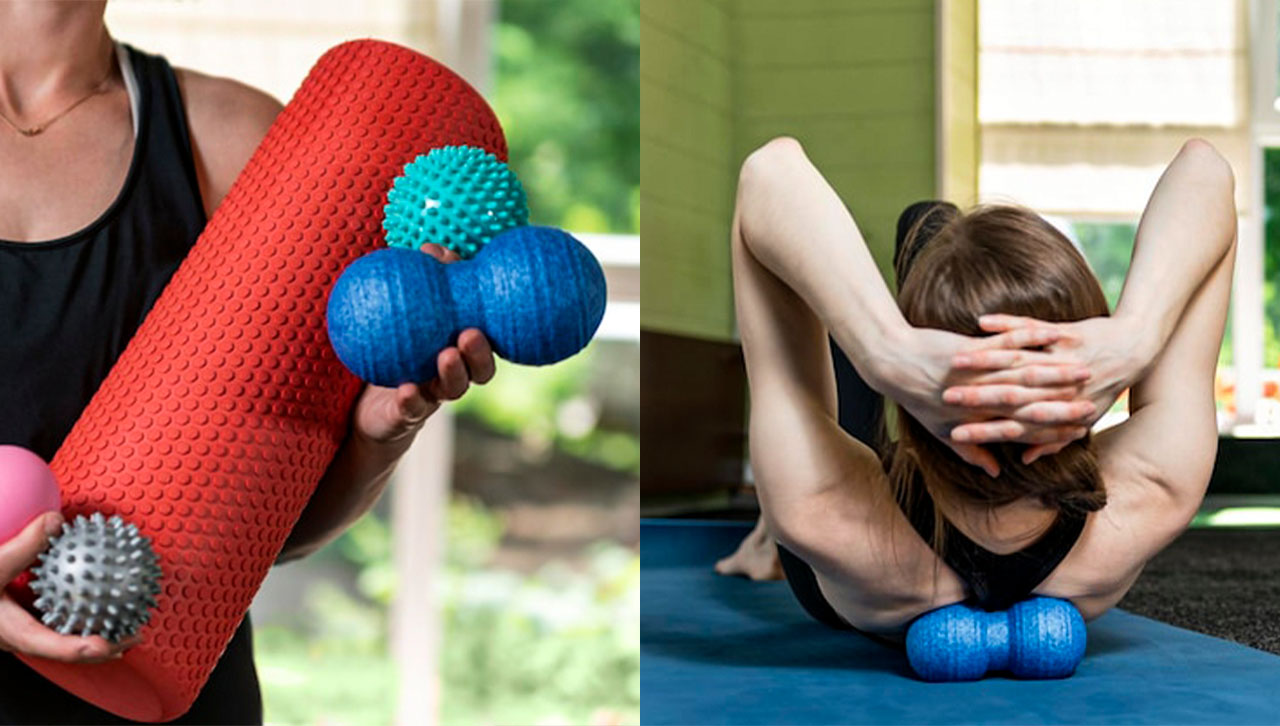 Invest in acupressure equipment to reduce sciatica pains. Before you buy any of them, talk to your doctor or physical therapist about utilizing them to aid with sciatica problems.
Tennis Balls: Rolling over a tennis ball provides a relaxing sciatica massage.
Spinal Roller: A thick foam roller that may assist ease hip discomfort.
Knobble: Acupressure device for hip discomfort.
Back Buddy: An S-shaped gadget for applying pressure to precise locations.
Sleeping with sciatica isn't a nightmare. Using tools and approaches might help you identify the best sleeping position for you. Getting enough sleep when suffering from sciatica is essential for healing and reducing pain.

If your sciatica pain is prolonged and conservative therapy is not working, your condition may need surgery. It is an outpatient, safe, and successful alternative to open back surgery and spinal fusion. The Bonati Procedures treat sciatica by decompressing nerves and addressing the underlying condition.
Before Going to Bed, Take a Bath
Warm baths may help you relax, produce pain-killing endorphins, and relax the muscles around your sciatic nerve roots. The water in your bath should be warm, not hot.
Another approach is to apply a hot water bottle to your lower back or buttocks before going to bed. Keep in mind that the temperature should be warm rather than scorching.
Invest in a High-Quality Mattress
Although your mattress isn't the cause of your sciatica, it might be exacerbating it. An orthopedic bed is an excellent alternative if you're having trouble sleeping due to sciatic discomfort. Memory foam mattresses may soon lose their form and fail to support your spine adequately.
Invest in a firmer mattress that balances your body and keeps you floating if you sleep on your stomach.

Find a comfortable mattress that supports your hips and shoulders if you sleep on your side.

For back sleepers, a medium-firm mattress with full-body support is ideal.
Make Use of a Body Pillow
When sleeping on your side with sciatica, use a body pillow or position a standard cushion between your knees. Keeping your spine, hips, and pelvis straight is easier with a cushion between your knees.
Consider simulating the same sleeping posture without the spine if sleeping on a pillow feels too thick or unpleasant. Your spine will also be aligned with your hips and pelvis due to this.
Some people find that putting a cushion between their knees when sleeping with sciatica isn't enough. Bend your knees slightly while lying on your back. Place a cushion between your knees and keep adding pillows until you reach a comfortable posture.

As you attempt to find pain relief from sciatica, try both pillow options to see which one works best for you. Consider investing in a motorized bed if you're serious about discovering the best sleeping position for sciatica. One that you can adjust to keep your legs raised and secure in a comfortable posture.
Take Your Prescription Drugs as Directed
Also, if your sciatica pain prevents you from sleeping, follow your doctor's instructions and take your pain meds as directed. Rest is necessary and might even help with the healing process. If you don't want to use prescription pain relievers, over-the-counter anti-inflammatory drugs might help relieve some of your sciatica symptoms.
Why Nerve Pain Is Worse At Night
Increased pain at night may have various reasons, much like chronic pain. Although not all causes are well known, here are a few reasons why you could be suffering more at night.
Many individuals find that sleeping in cooler conditions is more comfortable. Cold, on the other hand, might aggravate arthritic pain. You may become more sensitive to the cold due to neuropathy and be more prone to feel it as pain.
The weight of your body may apply pressure on your nerves in ways that it does not while you're standing. Sciatica and other chronic pain caused by pinched or compressed nerves are especially prone to this.
Hormone levels, metabolism, and other biochemical processes shift as your body prepares for sleep. Some of these adjustments may aggravate your discomfort. For example, cortisol has anti-inflammatory properties.

However, during the first part of your sleep cycle, your cortisol levels decrease to allow you to relax, perhaps exacerbating rheumatoid arthritis discomfort.
Dosage and Timing of Medications
The painkillers that work effectively throughout the day may be wearing off too quickly at night. Alternatively, your biochemistry and symptoms at night may need a different dose or drug.
Distraction and Attention
You may be more conscious of your discomfort at night since there's less to distract you. This isn't to say that the pain isn't genuine; it is; it's just that you may notice it more at night than when you have other things on your mind.
Best Sleeping Position For Sciatica In Pregnancy
During pregnancy, doctors frequently advise sleeping on your side. Especially, the best posture for sleeping is on your left side, which is supposed to allow optimal blood flow via your inferior vena cava. However, according to a 2019 assessment of research, sleeping on your left or right side is equally safe for you and your kid.

If you have sciatica, you may discover that resting on your non-injured side helps alleviate your pain. Placing a cushion between your waist and the mattress or between your knees may also assist relieve pressure on your affected nerve.
You may notice that your nerve pain grows worse at night if you have diabetic neuropathy, physical trauma, sciatica, lupus, arthritis, or other types of nerve pain. While it is not true for everyone, it is usual for persons with nerve pain to report more discomfort later in the night or whenever they get into bed.

The pain may make it more difficult for you to get a good night's sleep, making your pain and general health and well-being worse. When we talk about Sciatica nerve pain relief at night, it's a never-ending circle.