How can you change your eating habits to improve your overall health?
In this section of our articles we have extensively discussed eating behavior, and time and again we have seen how what we eat, how much we eat when we eat, where we eat, and why we eat, is all influenced by a mix of biological, psychological and social influences.
The obvious question at this point is, can we change eating behavior?
If we had a magic wand to change our eating behavior, we would be all set.
We could magically change our eating behavior to eat only the healthiest most nutritious food in just the right amounts to prevent deficiencies, avoid excesses and reduce the risk of disease.

Unfortunately, we don't have such magic powers, and even worse, changing behavior is one of the most complicated things to do. It's really hard to change any of our habits, and this applies to our eating habits as well.

However, although we don't have the wand, we do have many ways to do it, and a lot of help comes from a branch of psychology which is "behavior modification".

A detailed discussion of behavior modification strategies applied to eating behavior goes beyond the scope of our course, but it is such an important topic that I'd like to at least give you an introduction and a few examples.
There are five steps that we need to follow to successfully change eating behavior.
1. Identify specific goals and target behaviors. 
2. Find motivation and make a decision to change. 
3. Change the way we think. 
4. Plan for success.
5. Monitor our progress let's briefly examine them individually.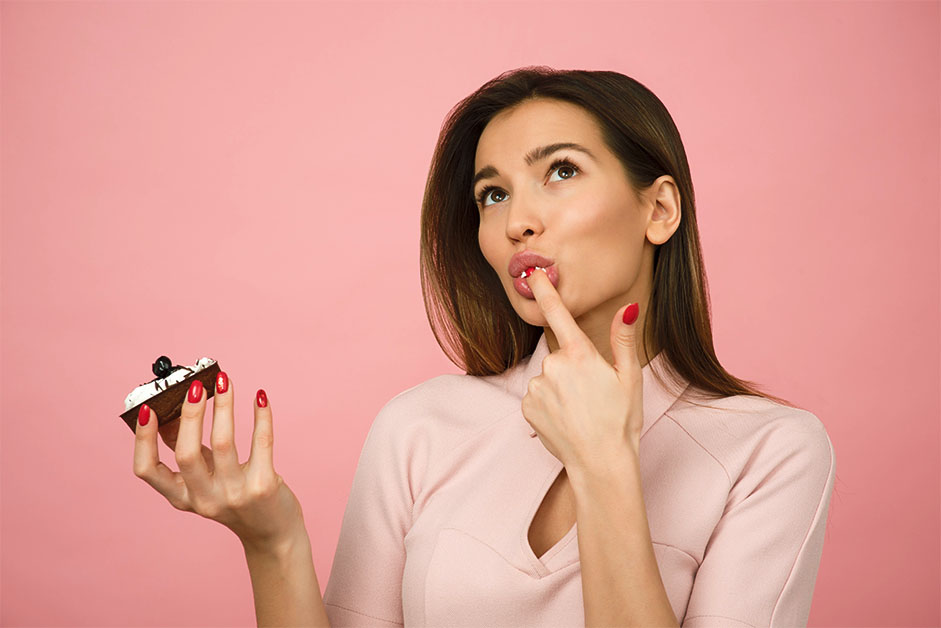 1) The first step is identifying specific goals and target behaviors.
01- We must identify specific problems and their solutions. 
For example, we may find that our problem is emotional eating, and we want to avoid it. Or that we are overweight, and we need to achieve a healthy weight.

02- We then have to identify the specific target behaviors that we need to modify.

03- And set specific goals for how to change them. Goals must be clear, quantifiable, and achievable. Establishing a clear goal and a time frame to achieve it increases the likelihood of achieving it.
Suppose the goal is weight loss, we won't diet to lose 'some weight', but for example, to lose 25 pounds in 2 months, or to achieve a waist circumference of 84 centimeters, or to fit in an old pair of jeans.

It doesn't matter how we measure it, as long as we have one precisely defined, objectively measurable goal. And it must be reasonably achievable or else it will only generate frustration.

04- When we have to modify multiple behaviors, as it's often the case, we always have to apply a principle of gradual progress as we set goals.

Modifying habits is never easy, so we can't expect to be able to change everything from one day to the other.
Instead, dietary behaviors must be changed gradually by setting one goal at a time. Some examples of individual goals may be, reducing salt intake, or switching to whole grain bread, or replacing junk snacks such as potato chips with healthier alternatives such as nuts, fruit, or plain popcorn's.


The best way to go is choosing just one goal, work on it until we achieve it, incorporate it into our habits and we are able to maintain it without any particular effort, and then move to the next one down the list.
This step-by-step approach will allow us to muster each individual change, although small. But when many small changes accumulate over time, we will have successfully achieved dramatic changes.


After we have completed this important planning step, we have identified problems and solutions, targeted specific behaviors, and set precise goals with a step-by-step approach.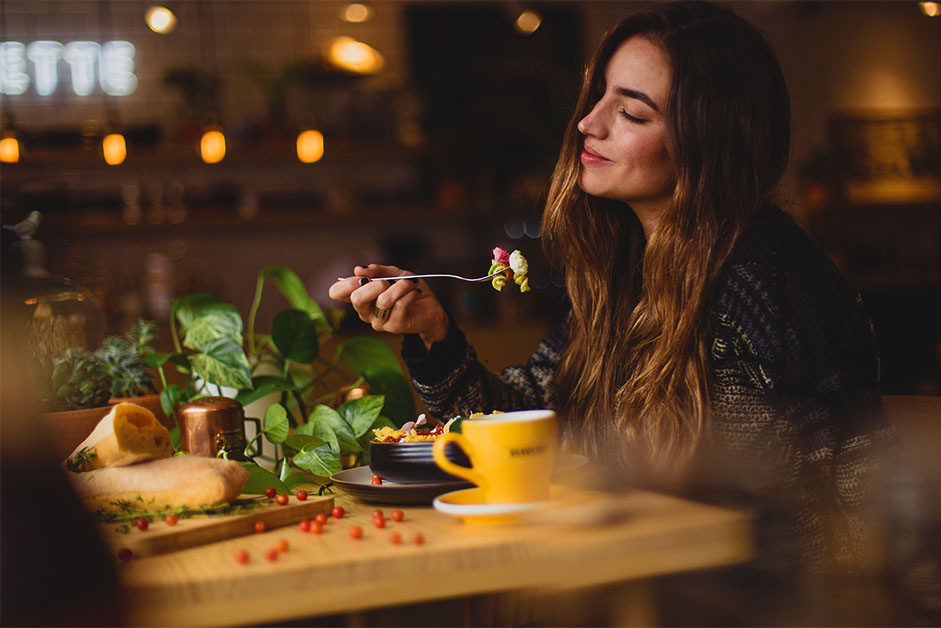 2) After we have completed this important planning step, we have identified problems and solutions, targeted specific behaviors, and set precise goals with a step-by-step approach, the next step is to find motivation and make a decision to change.
01- To find motivation, it is often useful to identify and write down a list of compelling reasons for taking action. If I do change, these are all the benefits I will have. On the other hand, if I don't change, these are all the consequences and the dangers.

02- And then, if we think that the pro and cons balance is worth taking action to change, we have to make a decision.

Remember that there is a huge difference between a wish and a real decision. Modifying habits and behaviors is a challenging task, especially when we live a busy life.
If our goal is reducing bad fats, our desire to improve our health must be stronger than our desire to snack on potato chips, because we will be constantly tempted.
If we just say, yeah I'd like to lose some weight, or yes I know I should stop snacking on junk food while I watch television, well, that's not motivation enough. To make it work, you must be really into it.

And a good way to understand that you are really into it is when you want to start immediately, you can't wait to start changing. I've heard countless people say that they'd start a diet on Monday.
Well, if you start your diet on Monday you have already failed before you even begin. Because if you are really into something, you start right now, not next Monday.

Once you have made your decision, there are a couple of things you can do that will help you stay motivated and not give up.

03- Make a public commitment.
Tell the world. Well, at least your family and friends. Post your goal on Facebook, tweet what you have decided to accomplish, announce to your colleagues at work that you decided not to donuts anymore during meetings.
When you make it official, you will strive to comply, because you don't want everybody else to witness your failure.

04- Generates social support.
The support of family, friends, roommates, colleagues, and everybody else you spend part of your day with, just makes everything easier.
You may also want to ask for help and support during change. 
For example, ask your colleague to remind you to eat an apple during a coffee break. Or you can involve him and propose to him to commit to this decision too, so you'll do it together.

Or at least, you can ask him to be understanding and not eat the chocolate donut right in your face.
You may ask your roommate if she wants to go to the gym with you. You can organize a weekly healthy cookout with your friends. And so on. Reminders, encouragement, understanding, are all examples of how you can get social support.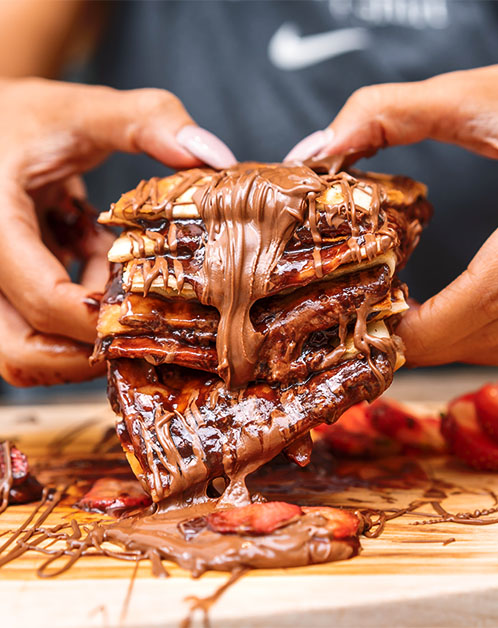 05- Another good way to enhance commitment is by signing a behavioral contract.
A behavioral contract is a written document in which we identify our target behaviors, time frames, and objective measurable goals for success, and we commit to achieve them.
We may also include clauses of punishment for failure, or reinforcement for success, like, If I accomplish my first goal, I'll treat myself to a day spa visit, if I don't, I'll give away an equivalent amount of money.
We then date and sign the document, and keep it to ourselves or ask someone else to manage it.
Behavioral contracts are effective because they force us to define goals and desirable behaviors in specific terms, and because writing them down helps us internalize them, prompts us to follow them, and reminds us of them.
Besides, just like public commitment, signing a behavioral contract generates reinforcement for coherence, even if we keep the contract to ourselves. We all like to be coherent and think that if we say we do something, we do it. Behavioral contracts have been effectively used for weight loss in many studies.

06- Another example of a strategy to help us start is doing something concrete to signal the change to ourselves and others.
Before changing dietary habits, many people find invigoration in a cleansing weekend fast, as if we were hitting the 'reset' button of our body, and be ready for a fresh start.
But it doesn't necessarily have to be related to food, it could be anything: a new haircut, a bracelet, rearranging the furniture in your room, cleaning up the house, getting rid of old stuff, a change of wardrobe. Something tangible to signal that a change is going on.

07- The last example of possible strategies to stay motivated is using visualization and associations, which usually stick to our minds.
For example, you could visualize yourself having already achieved your goal.
If the goal is weight loss, you could visualize yourself at your target weight, sunbathing at the beach, and perfectly comfortable with your body.

Or, if the goal is avoiding junk food, you could visualize a negative association. For example, this unhealthy hamburger sandwich with your clogging arteries.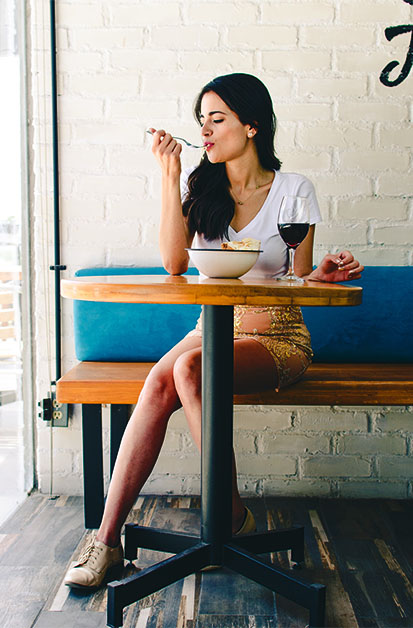 3) The next step is changing the way we think.
It's what psychologists call cognitive restructuring.
● Keep a positive attitude.
It means, there are some concepts that you have to wrap your mind around, in order to be successful and keep a generally positive attitude.
● Be confident about reaching goals (self-efficacy)
First of all, you have to convince yourself that change is possible and if you want, of course, you can do it.
It's what we call self-efficacy: being confident that you can reach your goals. You have to understand that whatever it is that's wrong, it's not your fault. It's not because you are weak. Every behavior is the result of a mix of environmental, cultural, and genetic factors too.
● You'll want to replace negative thoughts with positive statements.
● Focus on progress, rather than shortcomings.
● Pre-visualize goal achievements.
In the case of disordered eating, you'll have to try to change your emotions associated with food.
● Another concept that must be internalized is that it is OK to screw up sometimes. Nobody is perfect.
And yet the occasional lapse often leads to relapse and collapse, because it triggers frustration, and then anger and self-punishment.
Here, you had a chance and you blew, you'll never lose weight, you'll always be fat. You know what? Go ahead! Eat the peanut butter too. Choke on it. Get even fatter and more disgusting, you only deserve it. This is destructive behavior.
The right approach would have been to forgive, forget and get immediately back on track. All right, I ate the cookie. I couldn't resist. But I did well to stop and now I'm back in control.

Let's just forget about it. One cookie is no big deal, what matters is that I'm back in control now and it won't happen again. I'm forgiven and I'm back on track now, let's just move on.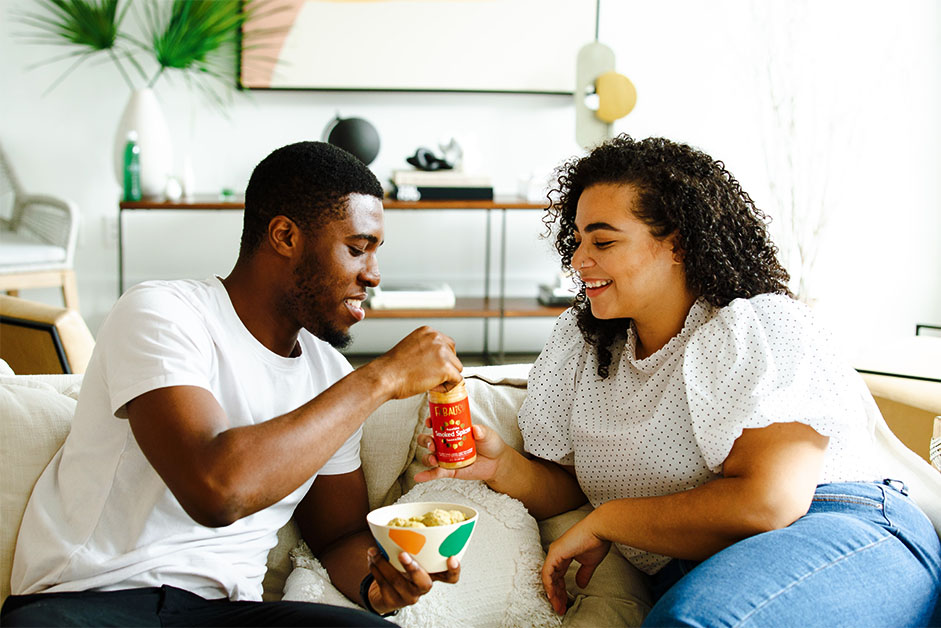 4) The next step is, plan for success.
● Once the strategic plan is clear and we are in the right motivational perspective, we just have to work out the details and come up with concrete strategies and practical solutions to just make it easier, maximizing the likelihood of engaging in desired behaviors and minimizing the risk of engaging in undesired ones.

● For example, if you have to avoid specific foods and yet you're easily tempted by them, there's no need to test your willpower.

Just get rid of tempting junk food and unhealthy snacks. Make them disappear from home, or at least store them out of sight, because if the cupcake is there looking at you, it's more complicated to say no.
Plan a fridge and pantry cleanup.

And instead, surround yourself with healthy choices. Keep fruits and veggies ready and available. Bring healthful lunch and snacks to work. Cook healthful foods on weekends for the week.
Have healthier alternatives to unhealthy snacks readily available. A container filled with chopped veggies, frozen berries to make a smoothie, a mix of unsalted nuts and seeds, fresh fruit.
● Identify all situations that could trigger unhealthy behaviors or overeating and plan in advance.
Skip the path by the vending machine, the snacks aisle at the store, the ice cream counter at the cafeteria, the road by McDonald's if you can't resist French fries. Make a grocery list of healthful foods to buy and stick to it, never go food shopping on an empty stomach.

Fill your stomach before going to a party where snacks will be available, and if you know the food will be offered to you, practice saying no politely but firmly.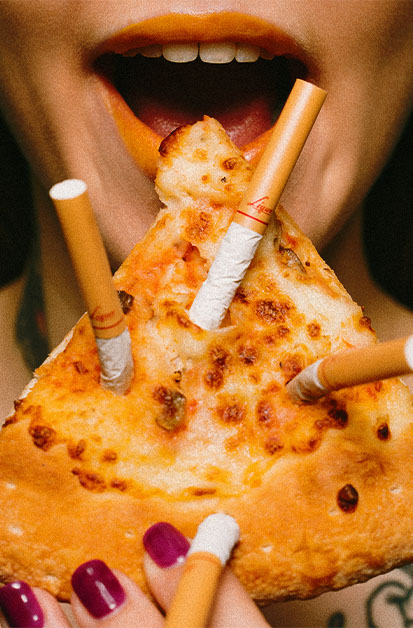 ● It is often very helpful to use sticky notes and written reminders to prompt desired behaviors or prevent undesired ones.
Like, 'drink a glass of water', or 'do not eat in this room'.
● Many unhealthy behaviors tend to occur in association with other behaviors in what psychologists call behavioral chains.
For example, before going to chemistry class you got used to getting a hot chocolate. Whenever you come back home and you are very tired after a long day, you drink two beers in a row.

Every time your favorite TV show is on, you snack on potato chips. And so you do it automatically as if the two things were linked. You don't even think about it.
The show is on, where are my chips? The trick here is to identify behaviors that tend to occur together and make a conscious effort to separate them, so you break the chain. Again, you may stick a note on the fridge, reminding you not to get the beer.
Or you can have a healthier alternative ready, for example, plain air-popped unsalted popcorn's instead of potato chips for your TV show.
You can also create new behavioral chains to your advantage, for example, you can commit to watching your favorite show only if you eat a fresh fruit first. Or you can eat candy only after you eat a carrot.
These are just a few examples of how we can plan for success, and of course, it all depends on what our goals are.
If the goal is to do more home cooking, you'll need to make sure to learn and keep healthful recipes, maybe buy a cookbook, or search the web.

And so on. Once you have clear what your objectives are, you can come up with MANY different practical strategies to make it easier, and if you need it, you can find many resources to help you with it.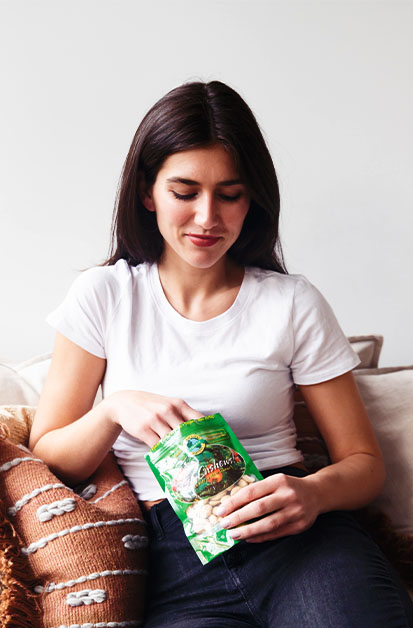 5) The last step is monitoring our progress, and the best way to accomplish this is by keeping a food diary.
First of all, self-monitoring helps us identify eating habits that need further change and keep track of our progress. It allows us to know what we eat.
We usually think we already do, but in fact, we don't, we have a very selective memory, and tend to easily forget 'bad' behaviors.

Besides, self-monitoring is also reactive, meaning the act of self-monitoring itself often results in improvement of the target behavior being recorded.
Because if we have to write it down, we can't "forget" what we ate, and if it's something we know we shouldn't eat, chances are we don't want it "on the record".
You can't just grab the extra cookie and forget it, you have to keep track of it!
If it goes into our mouth, it goes into our journal. Indeed, multiple studies have reported that people on weight loss diets who keep a food diary lose significantly more weight than those who don't.