Covid-19: How long does it take for the whole world to be vaccinated?​
"Vaccines provide great hope against the epidemic," said Tedros Adhanom Ghebreyesus, head of the World Health Organization.
He adds something else to that statement.
"But in order to protect the world – not just the people in the countries that have the assets to buy the vaccine – we must make sure that everyone at risk is vaccinated everywhere."
We know that vaccination plays a big role in getting rid of this epidemic and returning to normal. Even so, owning one is still beyond the reach of the average person.
For example, as soon as the vaccine was released, certain states and political groups began to compete for its supply. This "vaccine nationalism" pushed poor states to the back of the queue.
At the same time, obstacles such as vaccination hesitation, production barriers, and supply difficulties are hampering the realization of the ultimate goal against Covid-19.
Given these roadblocks, how much longer will it take for the global vaccination program to bear fruit in the fight against the Covid epidemic?
How are vaccines distributed?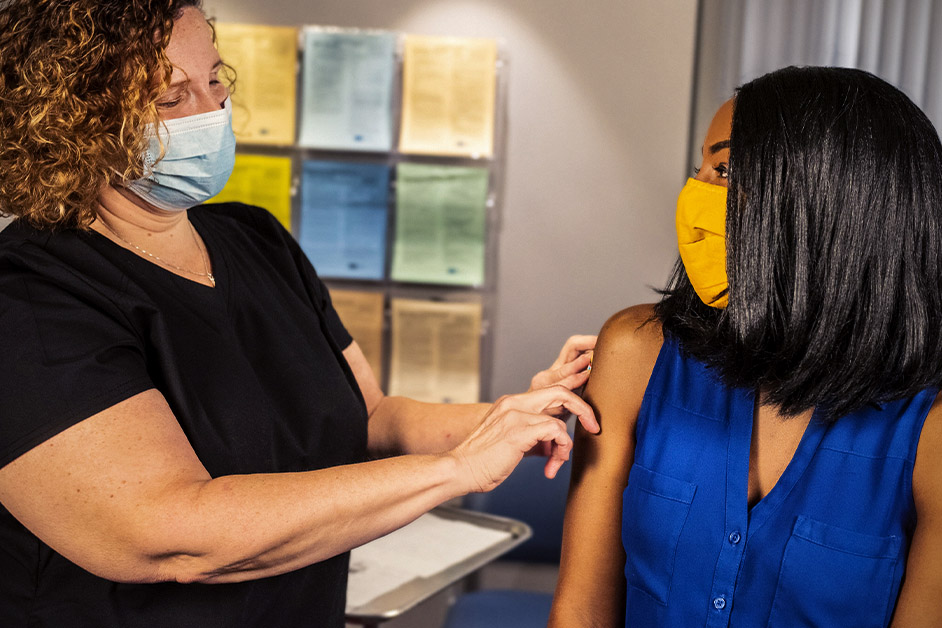 Many countries have started vaccinating people against the corona epidemic. But, there is an imbalance between supply and demand.
So far, 565 million doses have been administered in 138 countries. According to statistics provided by Our World in Data (OWID), approximately 13.9 million doses were injected as of March 30 alone.
Taken as a whole, it can feel overwhelming. But with a world population of nearly 7.8 billion, that figure is only about 7.2% of the world's human population. That too only for the first dose.
If the current rapid vaccination program continues, it will take more than three years for the whole world to be vaccinated. It is important to keep in mind that in order for all existing vaccines to be fully effective, two doses must be given to each individual.
The Economist Intelligence Unit (EIU) believes that the vaccination of the older generation in developed economies will be completed by mid-2022.
Middle-income countries can achieve this goal by late 2022 or early 2023. The poorest countries in the world have to wait until 2024. That, too, can only be achieved if large-scale vaccination programs are launched in those countries.
What vaccine is being used?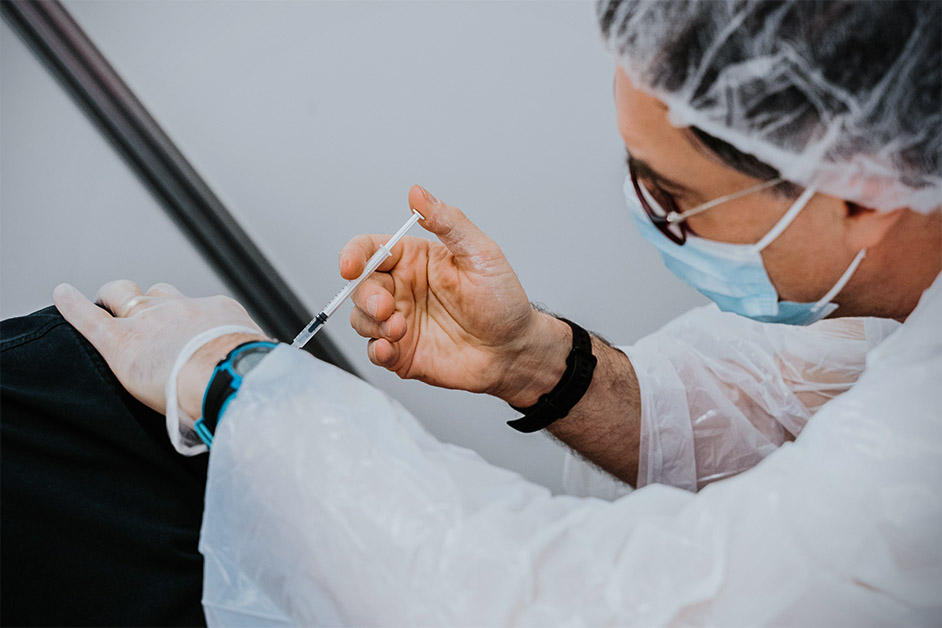 The Pfizer-BioNTech vaccine was initially approved. It was first approved by the United Kingdom. That was last December 2nd. It was later approved by the United States, the European Union, and the World Health Organization.
Several other vaccines were subsequently approved. Moderna, manufactured in the United States, AstraZeneca, developed by the University of Oxford in the United Kingdom, and Sinopharm and Sinovac, two vaccines manufactured in China, as well as Sputnik V manufactured in Russia.
There have been reports of clinical trials of two other vaccines recently. That's Janssen and Novavax. Those clinical reports are currently being reviewed by drug regulatory authorities.
Countries such as the United Kingdom and Israel have shown good signs that vaccination can reduce the spread of the disease, the number of hospitalizations, and the number of covid deaths.
More than 200 other vaccines are still being clinically tested worldwide. If that quantity of vaccine is approved and enters the manufacturing process, the world's vaccination programs will be extremely fast.
However, despite the unprecedented efforts to develop vaccines and the fact that they have been approved and manufactured over a record period of time, their launch worldwide continues to be extremely unbalanced due to various obstacles.
What is "vaccine nationalism"?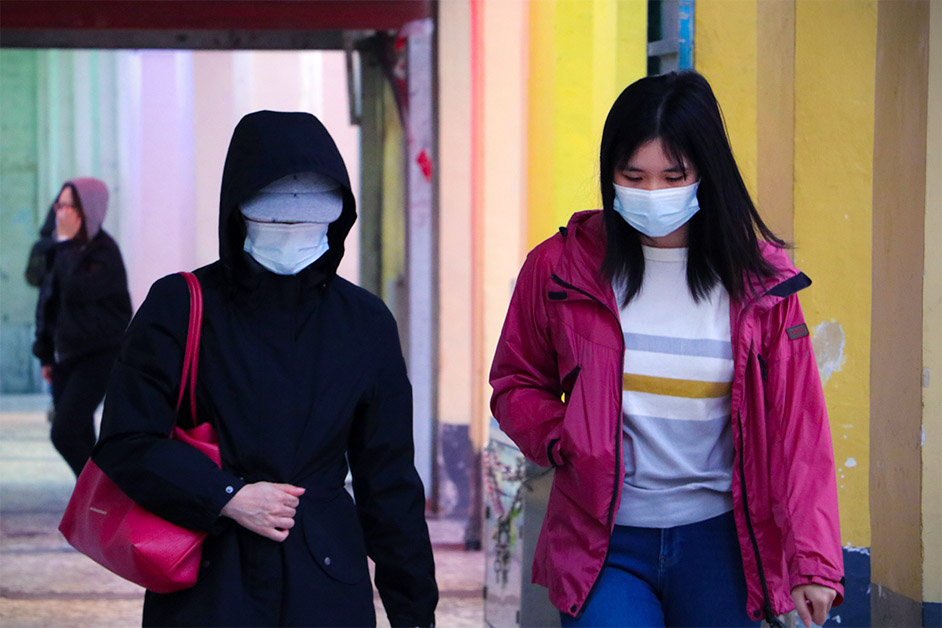 The term "vaccine nationalism" is used to describe the greedy and unjust actions of national governments to divert the supply of vaccines to their own people at the expense of others.
Many rich nations have entered into bilateral agreements with pharmaceutical countries to buy more vaccines than they need.
For example, Canada has ordered five times as many vaccines as the country needs. In addition, a portion of the remaining AstraZeneca vaccine stock in the United States will be delivered to Canada.
The UK has also been accused of stockpiling vaccines. Jeremy Farrar, director of Wellcome, says the UK has access to twice as many vaccines as the country needs.
"We need to start thinking beyond our borders. There are not so many doses being used in the UK. We need to start sharing these with those who need the vaccine globally."
"This is a matter beyond morality. It is a scientific and economic necessity." He added.
The European Union (EU) is also threatening to impose export restrictions on vaccines produced in its territory due to insufficient vaccinations in its own vaccination programs.
All this shows that this valuable vaccine supply is locked in a handful of rich countries; that it has failed to share with fairly poor countries.
Seth Berkeley, chief executive of the Gavi Vaccine Coalition, said last week, "If governments continue to pursue vaccine nationalism, as happened in 2009 (swine flu vaccine), and manufacturers take steps to offer the Covid vaccine only at the highest bid, it will only aggravate the crisis." It's just a stretch, "he said.
"Even though all the countries at the bottom of the queue have been promised to be vaccinated, the delay in their global distribution has made the coronavirus continue to circulate and become even more virulent."
Is the vaccine being sent to the destination?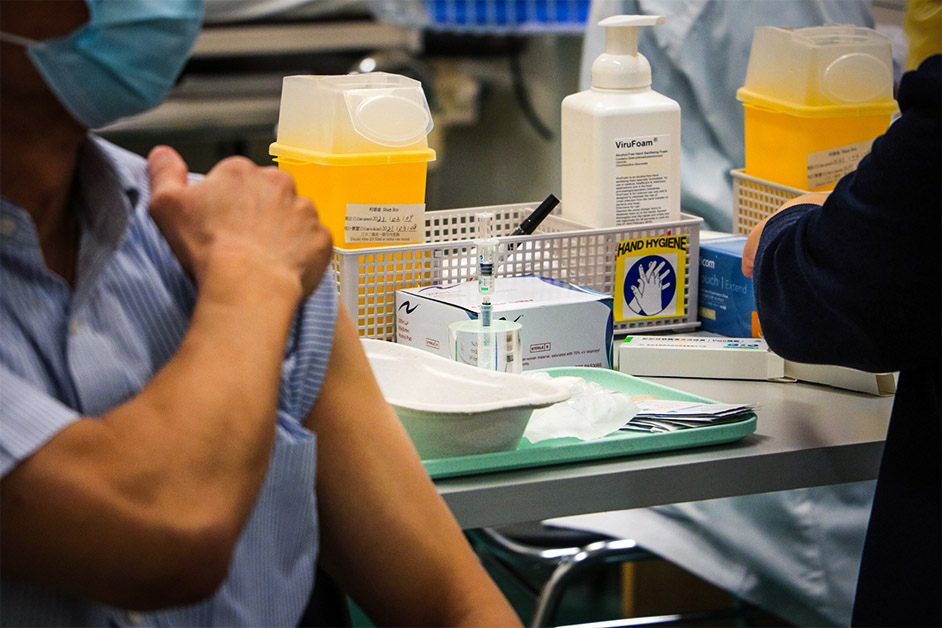 Some middle-income countries and many low-income countries depend on the Covax vaccine provided by the Vaccine Alliance to provide their people with the vaccine they need.
With the intervention of the World Health Organization, 6 billion doses will be given to poor countries. Their goal is to provide $ 2 billion by 2021.
According to the Gavi Vaccine Alliance, 79 million doses of Covax have been shipped to 70 countries. Its latest distributions are reaching Tonga and Trinidad and Tobago.
African countries will eventually be able to vaccinate en masse. They have to rely on vaccines provided by the World Health Organization.
The Covax vaccine was first given to Ghana. That was last month. But Ghana, with a population of 31 million, received only 600,000 doses of Covax.
Anne Mawatha, the health editor of the BBC African Service, said that African countries may have to pay more for vaccines than Western countries for not ordering before production.
She added that some have called on pharmaceutical companies to release patents to increase vaccine production worldwide. This will allow them to increase production as well as get vaccines at a lower cost.
"But the companies have not agreed. They know that if that happens, their profits will go down."