How To Get Rid Of Redness Around Nose
Do you know how to get rid of redness around the nose?

If you've been having trouble with redness around your nose, remember that it's there for a reason. The most prominent thing is to figure out why it's there and treat the cause, not just cover it up with powders or concealers, which could worsen the problem.

If you are worried about redness around your nose that doesn't go away, you should talk to a dermatologist who can figure out what's wrong.

So, let's see how to get rid of redness around the nose, what causes the irritation, and what you can do at home to make it feel better.
What Makes The Area Around The Nose Look Red?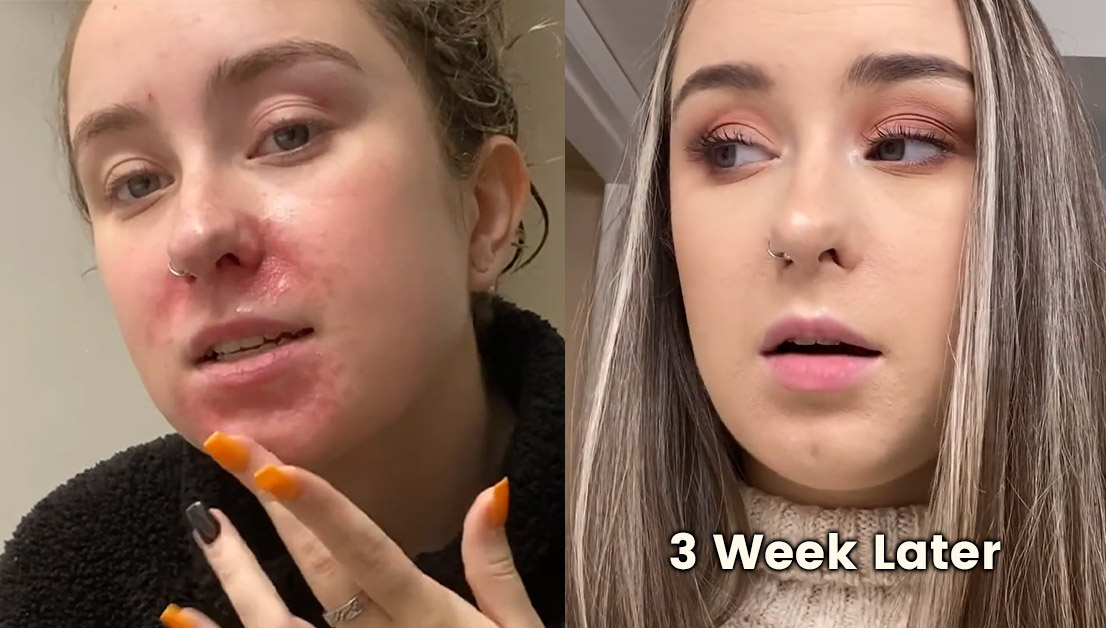 Your skin is the significant organ in your body, and its job is to keep you safe. Your skin is your body's first line of defense, but it takes a lot of abuse, and sometimes it shows.
When your skin is a little worse for wear, it often indicates redness around the nose. When your skin is already dry and maybe chapped, redness around the nose is more likely to happen in the winter. Other things that can cause redness are:
Rosacea: It is a skin condition that lasts for a long time and causes redness and flushing. Unfortunately, there is no cure for it. There are, however, some treatments and products that can make rosacea less red.

Acne: If you keep picking at a bad case of acne, it can cause the skin around your nose to turn red and swell up. The best thing to do is put on a treatment for acne and leave it alone.

Perioral Dermatitis:  Perioral dermatitis is a type of rash around the mouth and nose. Especially, it is often a side effect of using topical steroid creams.

Skin Allergies: Redness around the nose could indicate an allergic reaction if you are sensitive to things like perfume or certain skin care products.

Temperature changes: Going from a cold air conditioner to hot weather outside can flush your skin. Windburn can also make the area around the nose red.

Skin irritation: Sometimes, if you rub or scratch the skin around your nose, it will turn red. This also happens if you have a cold and blow your nose.

Capillaries: In addition to these things, broken capillaries may also cause the area around the nose to be red. Capillaries are tiny blood vessels that can affect many things, such as temperature changes, hormones, sun exposure, and even drinking alcohol.
Show to your doctor or a dermatologist if you're still unsure what's causing the redness around your nose.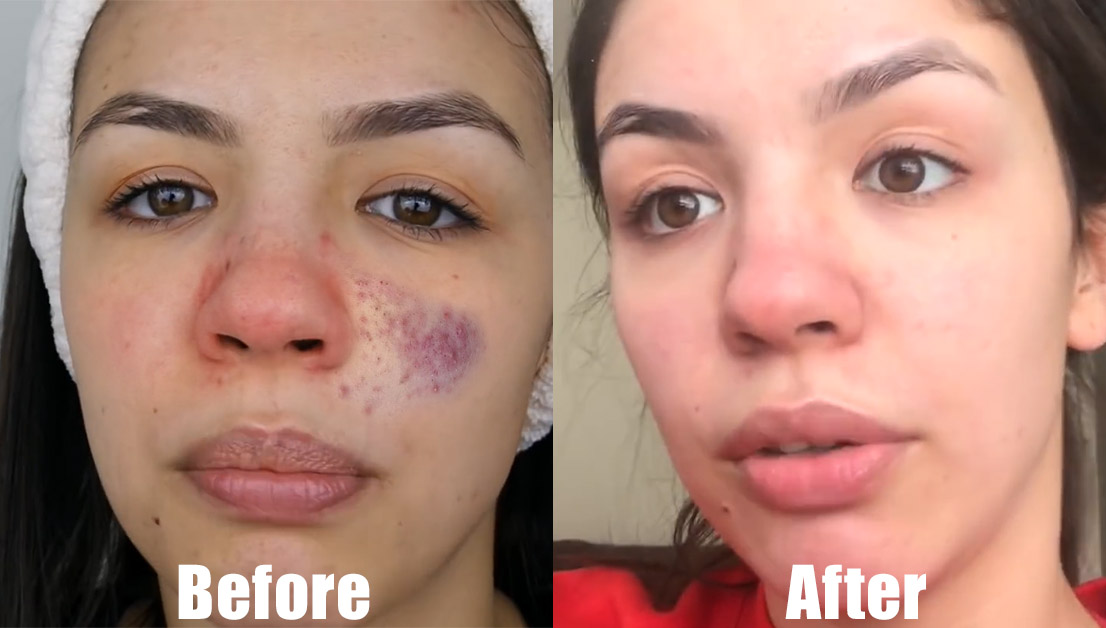 Simple Ways to Make Your Skin Less Red
The best way to treat redness around the nose is to get to the root of the problem. If your skin is red and inflamed, but you don't know what's causing it, you may still have a good idea of what's happening. In this situation, you can try a few different things.
Try one of these treatments to get rid of redness and swelling quickly: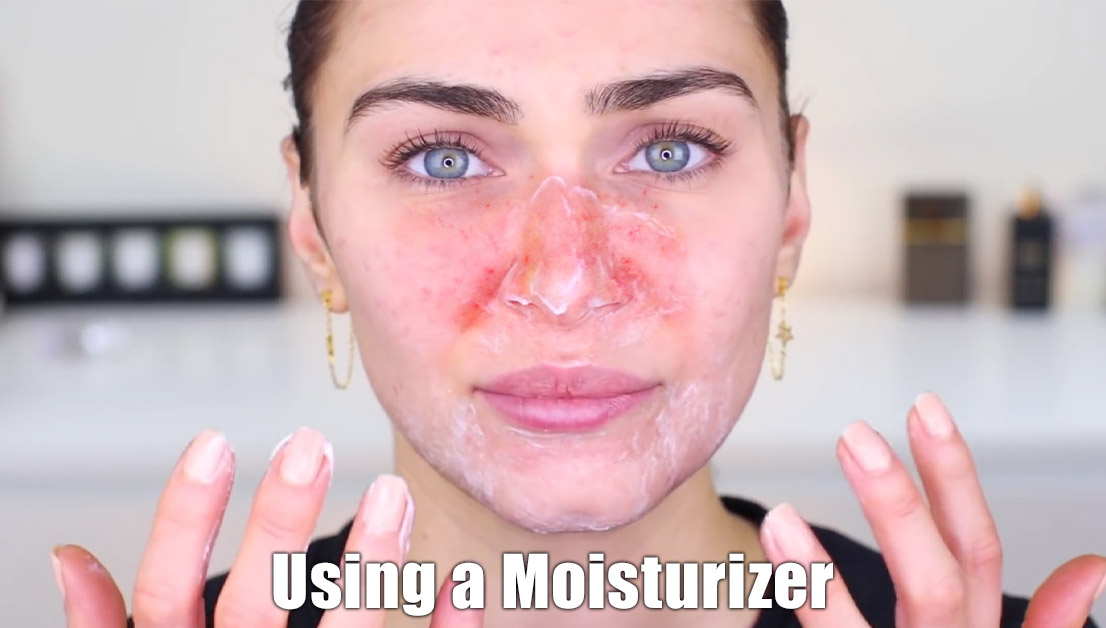 For redness caused by skin irritation (like windburn, sunburn, or dryness), use a moisturizer that doesn't cause allergies and doesn't clog pores.

If your skin is red because of acne, rosacea, or another skin problem, try a moisturizer to treat those problems. Ensure it works with your skin type, so you don't make things worse or dry your skin.

If putting a moisturizer on your red, irritated skin isn't enough to help it feel better, you may need to do something else. Show your doctor or dermatologist your problems and any other symptoms you may have noticed.

Only if you give your doctor as much information as possible will she be able to build an accurate diagnosis and suggest the proper treatment.
Here Are Some Other Things You Can Try To Get Rid Of The Redness And Swelling:
Use a humidifier at night to keep your skin from drying out too much while you sleep.

Put some hydrocortisone on to reduce redness and swelling.

Use an LED light treatment for rosacea and dermatitis-related redness.

If you have a cold and your nose is running, switch to moist tissues.

Take a probiotic daily to fight off harmful bacteria that might hurt your skin.

To deal with long-term stress, try yoga or meditation.


In the meantime, don't use harsh skin care products or a lot of makeup, and stay away from anything that doesn't say "non-comedogenic" on the label (non-pore-clogging).
How To Keep From Making A Red Spot Worse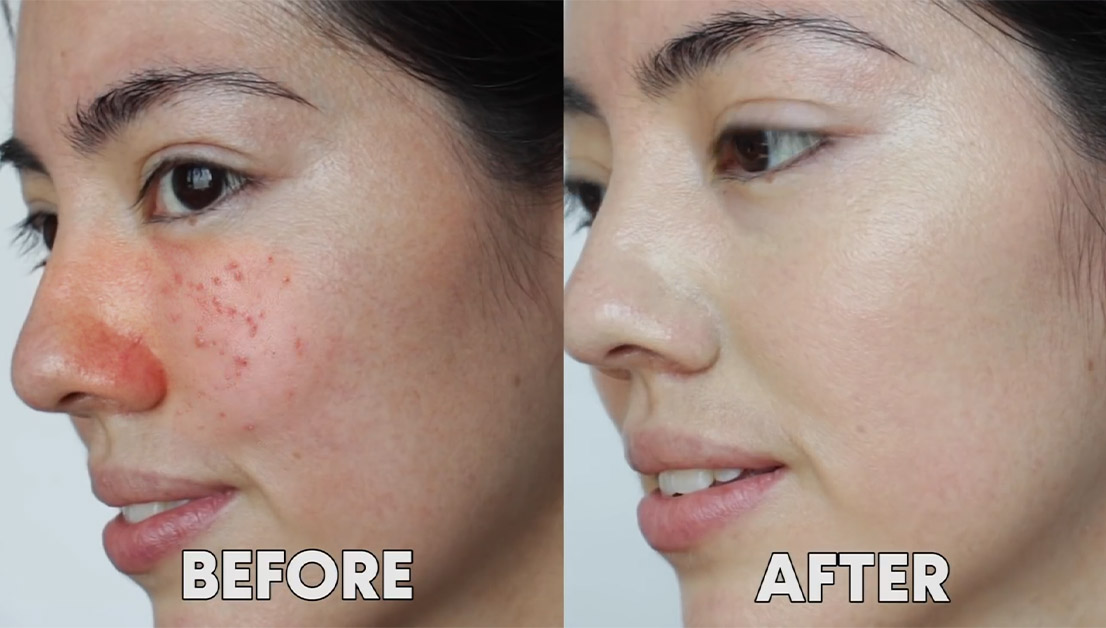 While treating the real cause of your redness, you should avoid doing certain things, so you don't make things worse. For example, you might not want to wear makeup for a few days to give your skin time to heal.

You might also want to stay out of direct sunlight and temperatures too high or too low.
Here Are Some Other Things You Should Stay Away From If Your Nose Is Red
Alcohol, caffeine, and spicy foods that make blood vessels stand out.

Some ingredients, like alcohol, that dry out skin.

Made-up scents and other ingredients that can irritate the skin.

Tissues or fabrics that are rough and can hurt or irritate the skin.


However, there are several skin care products you can try if you need extra help.
Redness around the nose is a skin doubt that usually happens in the winter when your skin is dry or chapped, but it can also occur at other times of the year. Now you may have an idea about how to get rid of redness around the nose.

In some cases, you can add a little more concealer, but it's always best to find the root of the problem and deal with it directly. If the skin around your nose turns red, know that there is a reason for it.

Your skin responds to what you eat, where you live, and how you take care of it in ways you might not be able to predict.

Before putting on more foundation or concealer, consider why your skin is turning red and see if there is a better path to deal with it.