Non Surgical Fat Removal From The Stomach
Do you know how to do nonsurgical fat removal from the stomach? Nonsurgical fat removal is a minimally invasive therapy that breaks down fat cells selectively in particular regions to minimize the amount of subcutaneous fat pockets. Especially, there are a variety of FDA-approved therapies that provide steady, moderate fat reduction without surgery or downtime.
Nonsurgical Fat Removal From The Stomach: Overview
Nonsurgical body contouring, also known as nonsurgical fat reduction, is a nonsurgical technique that kills fat cells. To decrease or eliminate persistent pockets of fat in various parts of the body, such as the belly, thighs, bottom, thighs, and upper arms, without the need for surgery.
Surgical liposuction differs from nonsurgical body contouring treatments in that laser fat removal does not involve incisions, sutures, anesthesia, or a long recovery period. In 2021, non-invasive fat removal operations will not help people lose weight. Some techniques operate by freezing fat cells, while others employ radiofrequency and other forms of penetrating heat. Nonsurgical fat removal from the stomach may be accomplished in a variety of ways:
Cryolipolysis

Ultrasound

Red Light Therapy

Laser fat reduction

Injectable treatments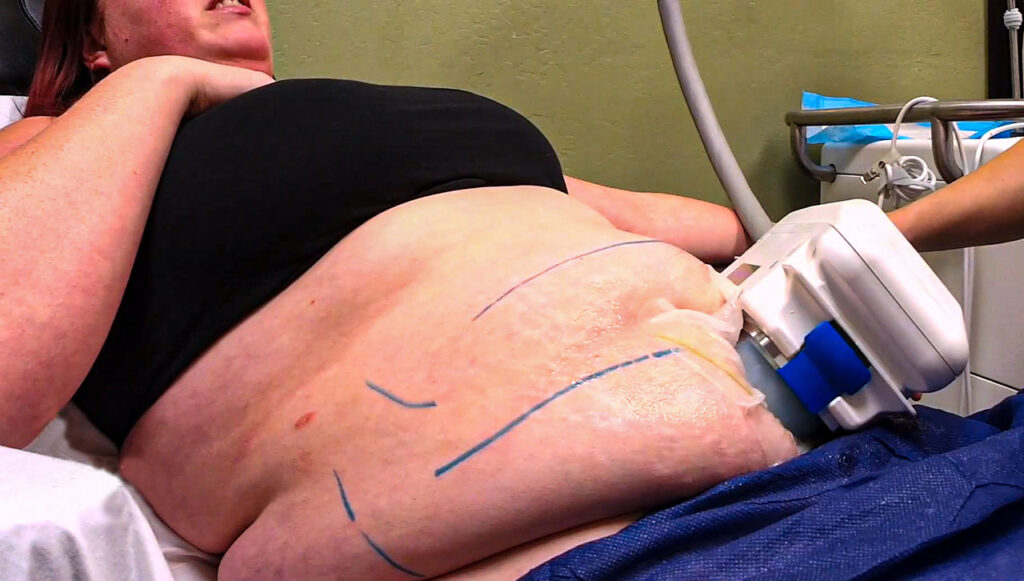 Cryolipolysis is a nonsurgical fat removal from the stomach
the procedure that employs severe cold to break down fat cells and shrink a fat pocket. A paneled or cupped device is put on top of the skin in the treatment region, transmitting temperatures just low enough to freeze fat cells, thereby killing them. Skin, muscle, and nerve tissue are unaffected because they freeze lower than fat. Cryolipolysis is known by the brand name CoolSculpting.
FDA-approved for use on the belly, hips, inner or outer thighs, back, upper arms, buttocks, and chin.

Patients who want to minimize the size of a fat bulge with little contouring should use this method.

According to studies, each treatment may result in a fat loss of up to 25%.

Treatments last 35 to 60 minutes; any pain is usually minor and involves a strong chilly sensation.

Temporary moderate swelling, numbness, redness, and tingling are common adverse effects. Side effects that are serious or long-lasting are exceedingly uncommon.

After one to two sessions, the average patient is pleased.

The first results appear after one month, and the complete results appear after two to three months.

If you don't acquire a lot of weight, the results will persist.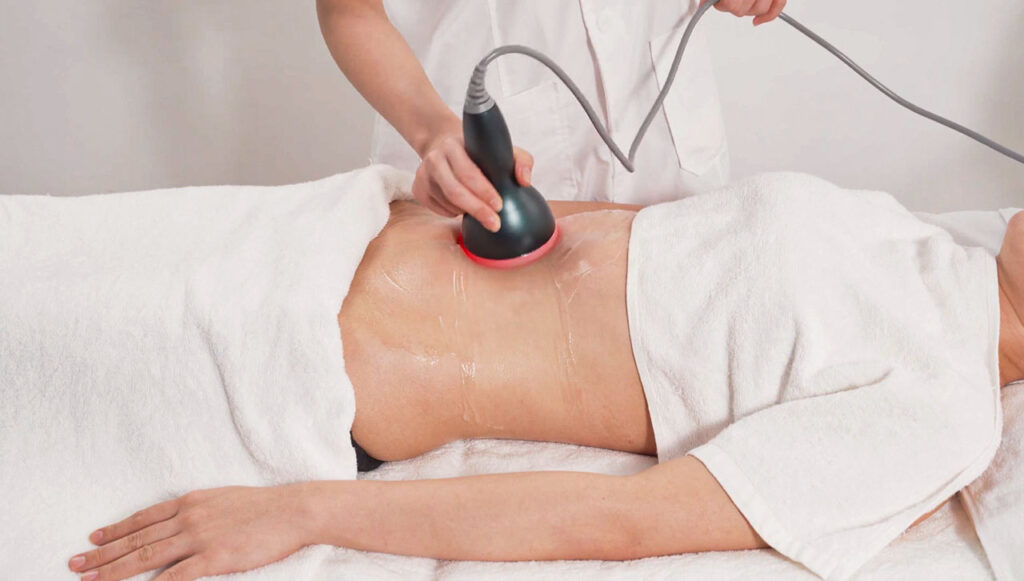 Ultrasound fat reduction breaks down fat cell walls in the treatment region using highly concentrated sonic waves, allowing the fat within to be digested by the body and lowering the size of a fat deposit.

The ultrasonic radiation passes through the skin, causing rapid pressure fluctuations that induce fat cells to break down while causing no injury to the surrounding tissues. UltraShape, which employs pulsed ultrasound technology, and Liposonix, which uses high intensity focused ultrasound, are two FDA-approved ultrasonic fat removal procedures.
Ultrasound fat reduction facts in a nutshell

The treatments are designed to be applied to the abdomen and flanks.

Ultrasound is non-invasive and does not need any downtime.

A typical patient takes 1 to 3 sessions spaced two weeks apart depending on the therapy. Results occur gradually and are usually complete after 6 to 12 weeks.
Fat cells that have been killed do not regrow; outcomes may continue for years if weight is maintained.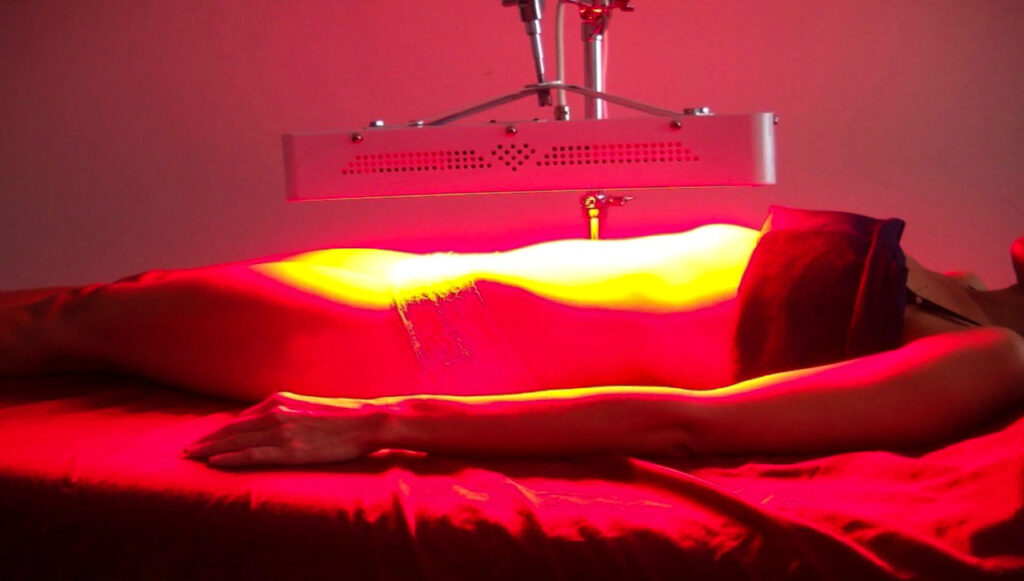 Red light treatment is one of the newest FDA-approved methods for nonsurgical fat removal from the stomach. It works by reducing the amount of subcutaneous fat cells. Instead of eliminating or killing fat cells, photonic lypolysis, often known as "red light treatment," uses a customized lamp to transmit precise wavelengths of light through the skin.

This light causes some fat cells to open up and release part of their contents, causing them to decrease in size. UltraSlim is an FDA-approved photonic lipolysis/red light therapy treatment.
Mainly, red light therapy is used to treat the belly, hips, and thighs, but your cosmetic surgeon may use it to treat other regions as well.

There is no downtime with this treatment since it is non-invasive.

Treatments take around 30 minutes to complete. Results occur after a few hours of treatment and continue to improve as the body metabolizes the fat released by the therapy. 

Fat generated by the treatment is naturally removed as waste.

To attain their objectives, most patients choose three or more treatments.

The results may endure as long as a patient maintains a healthy lifestyle and a steady weight.

Although red light therapy is a low-risk treatment with no known negative effects, pregnant individuals with impaired liver function should avoid it.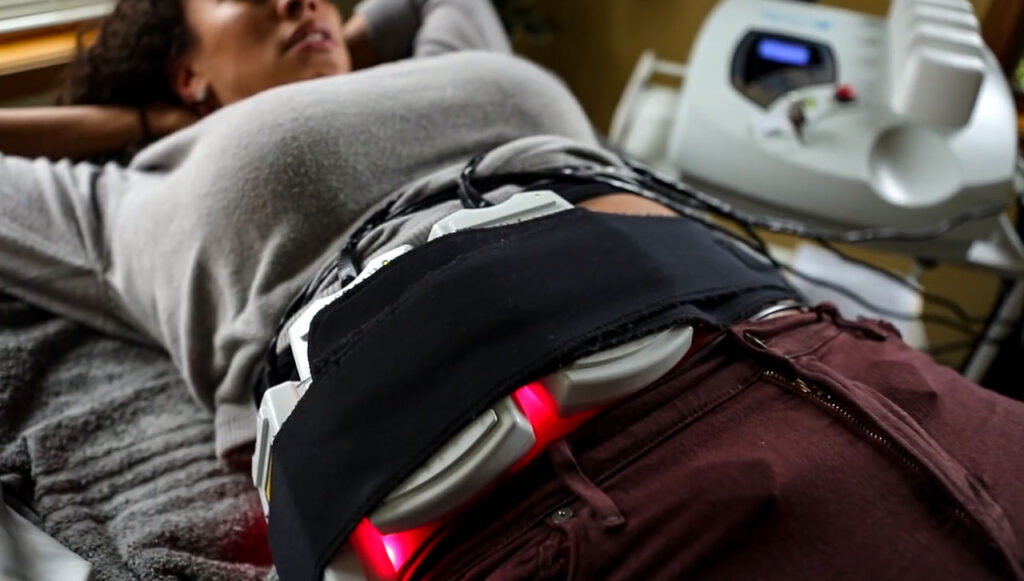 Laser fat reduction works by employing controlled heat to dismantle subcutaneous fat. A precise laser wavelength heats fatty tissues through the skin to the point where fat cells break down. Especially, skin is not injured due to a continual cooling mechanism due to the procedure. This non-invasive laser technique is known as SculpSure.
SculpSure is FDA-approved for the abdomen and flanks. It's versatile and may be employed in a variety of situations.

Patients get a warming feeling during treatment, which takes around 25 minutes per location.

The first results appear after six weeks, and the complete results appear after 12 weeks.

If you don't acquire a lot of weight, the results should last a long time.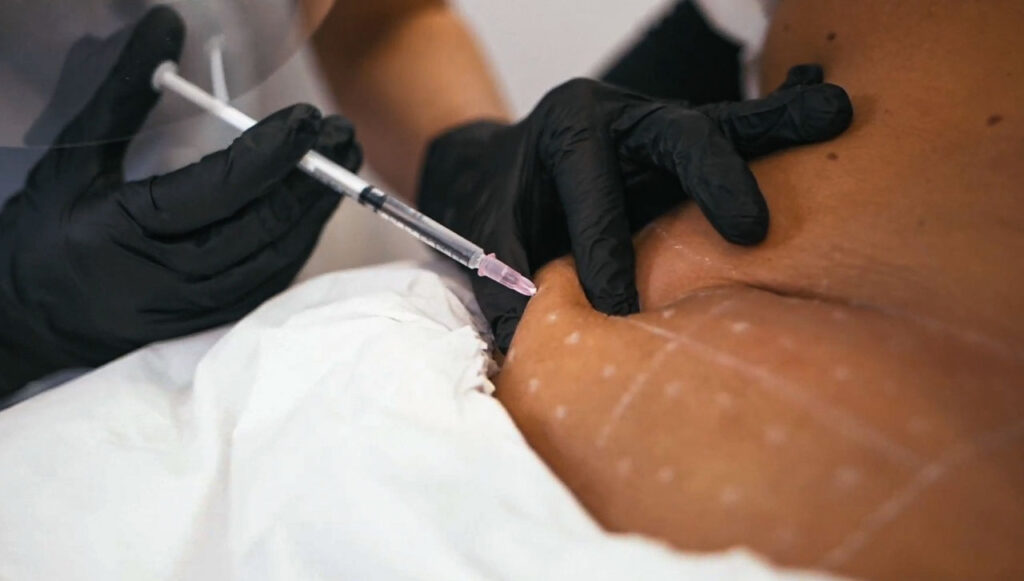 Deoxycholic acid is a naturally occurring chemical that aids digestion by breaking down fat. Deoxycholic acid, in injectable form, may break down fat cells on contact, allowing for localized fat pocket removal. Kybella is the only FDA-approved injectable version of deoxycholic acid that may minimize a double chin successfully.
The FDA has authorized this product to lower submental fullness (fat beneath the chin).

Multiple injections with a very small needle are given behind the chin as part of the treatment.

Injections take around 20 minutes to complete, and a local anesthetic may be administered to make the procedure more comfortable.

In most cases, patients are back to full activity within two days.

The strongest results come from two to four treatments spaced one month apart.

Common adverse effects are temporary moderate swelling, numbness, redness, and bruising on the treated side. 

Serious adverse effects like face numbness or facial paralysis are uncommon and normally go away independently.
The fat cells eliminated by Kybella do not return, and the benefits should continue for a long time unless you acquire a lot of weight.
What Are The Probable Negative Consequences?
Most patients experience swelling, bruising, or soreness after therapy. These are just for a short time. The skin on the chin may feel stiff or lumpy after obtaining injections to break down extra chin fat. This, too, will be forgotten. It's also conceivable that the treated region may feel scorching or stinging. Pins and needles might occur when your leg or arm falls asleep. This, too, is just a matter of time.

Frozen fat may induce long-term discomfort or increase the quantity of fat in the treated region in rare situations. A dermatologist can help you lower this risk by making a non-invasive fat reduction. These physicians have a thorough understanding of the skin and what lies underneath it. A dermatologist can inform you if you're a good candidate for this therapy.


Who Is A Suitable Candidate For Nonsurgical Fat Removal From The Stomach?
A non-invasive fat removal is a good option for those with a modest bulge of fat that persists despite diet and exercise and whose weight is within the normal range for their height. If you believe you could be a suitable candidate, you should see a board-certified dermatologist. You should consult with a dermatologist who has received training in non-invasive fat removal and regularly performs this procedure on patients.

Your dermatologist may suggest another technique to get the desired outcomes. For example, if you have loose skin, your dermatologist may advise addressing it first. You'll receive better results from non-invasive fat reduction if you do it in this manner.

Discover a dermatologist to find a dermatologist specializing in non-invasive fat removal. Cosmetic Dermatology is the specialty you should pursue. Inquire whether the dermatologist provides non-invasive fat reduction when you phone the practice.
You ate. You walked. You've shrunk. But those persistent bulges won't go. If Try nonsurgical fat-removal methods if you're ready to take the last steps toward your ideal figure.